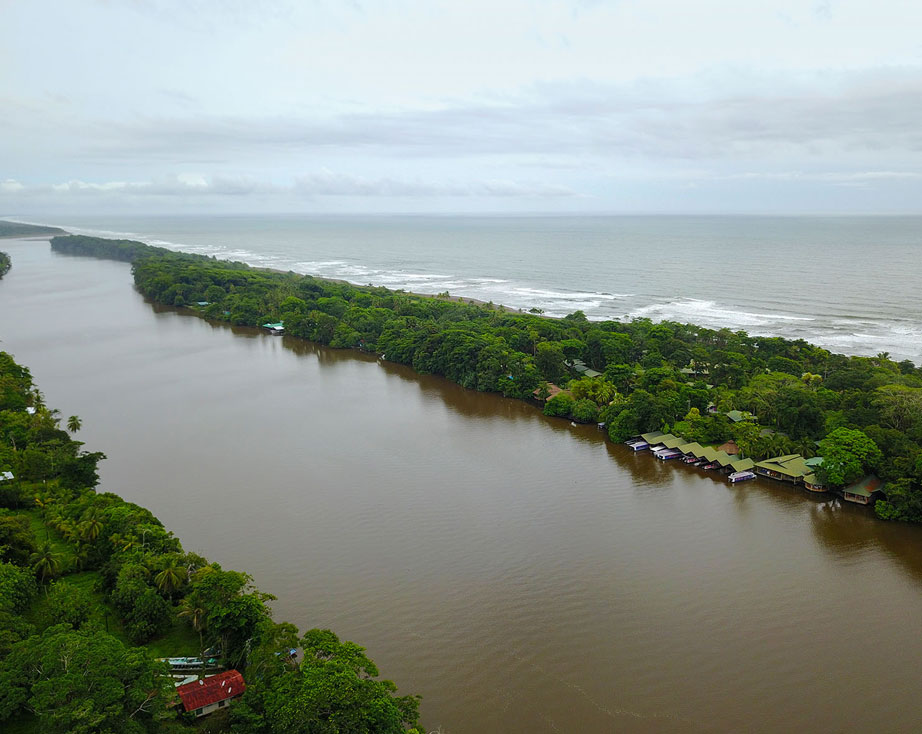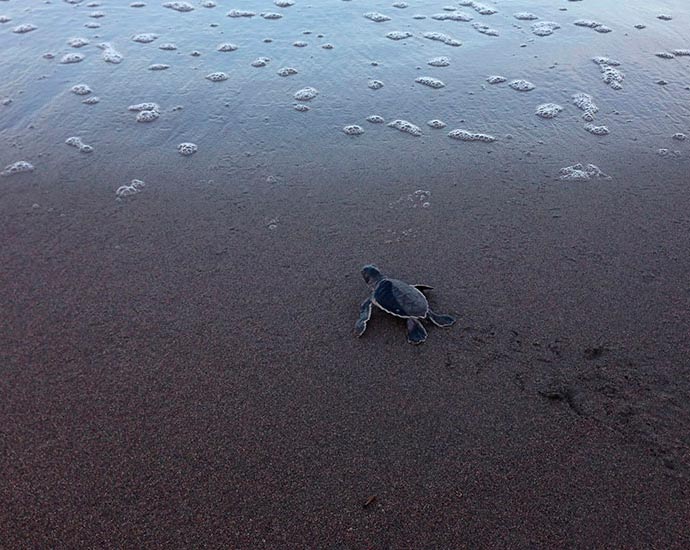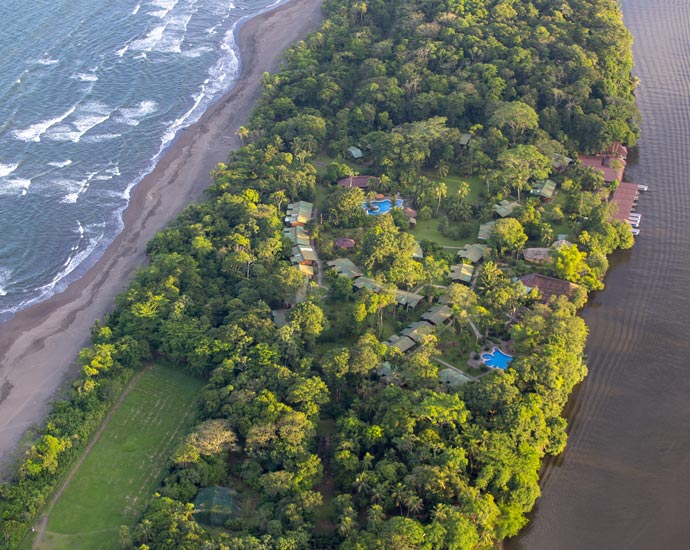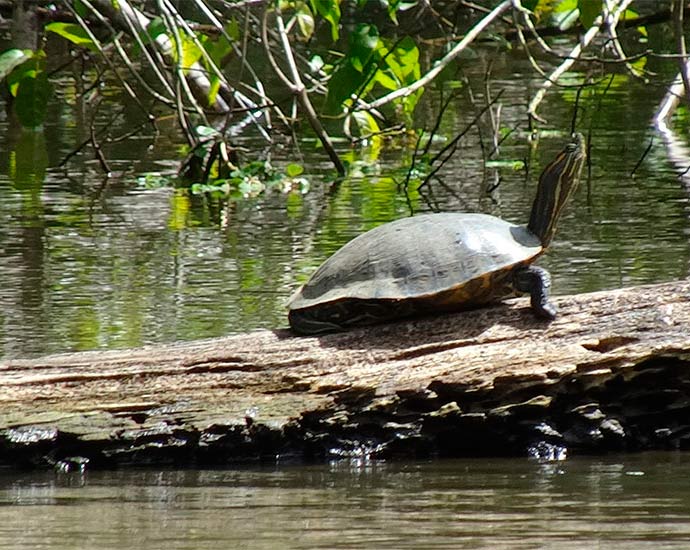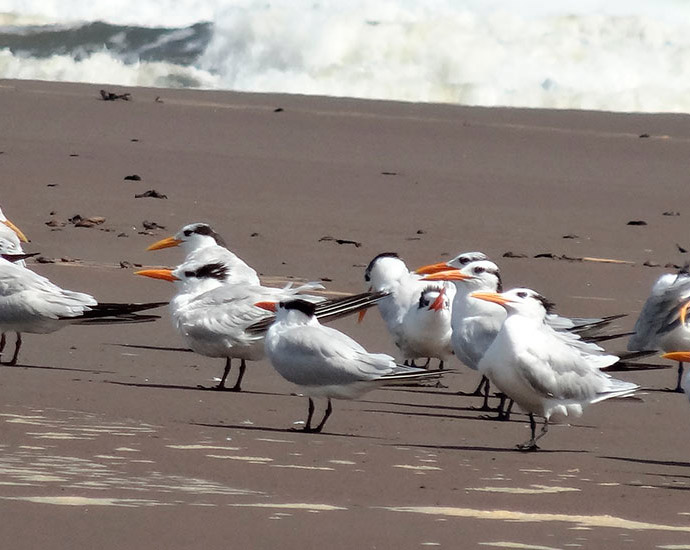 TORTUGUERO NATIONAL PARK
Tortuguero National Park is the main touristic destination in Costa Rica, for its biodiversity. Located in the North Caribbean, it is a vast wetland of primary forests bathed by a wild sea, which reminds us of the beginnings of the world.
Tortuguero National Park was created in 1975, to ensure the protection of its wildlife and biodiversity. Tortuguero is the most important site in the Western Caribbean for the Green Turtle (Chelonia Mydas) nesting and is one of the world´s most biologically diverse areas.
The National Park is home to 405 bird species, 52 kinds of fresh water fish, 160 species of mammals and thousands of tropical plants and trees among its 3 types of forests: Humid Tropical, Humid Premontane and Tropical Montane.
TURTLES
Tortuguero Beach is one of the most important nesting sites in the world, especially for the Green Sea Turtle (Chelonia Mydas). Due to the support of the community the National Park's management and the sustainable lodging industry in the area, the number of green turtles nesting in Tortuguero has increased considerably in the last years. Other species of turtles, such as the Leatherback Sea Turtle and the Hawksbill Turtle also nest on this beach.
Laguna Lodge offers nesting observation tours from July to October, definitely a must while visiting Tortuguero.
CARIBBEAN SEA
The Caribbean Sea is part of our gardens, a 5 kilometer stretch of beach with black sand and strong waves.