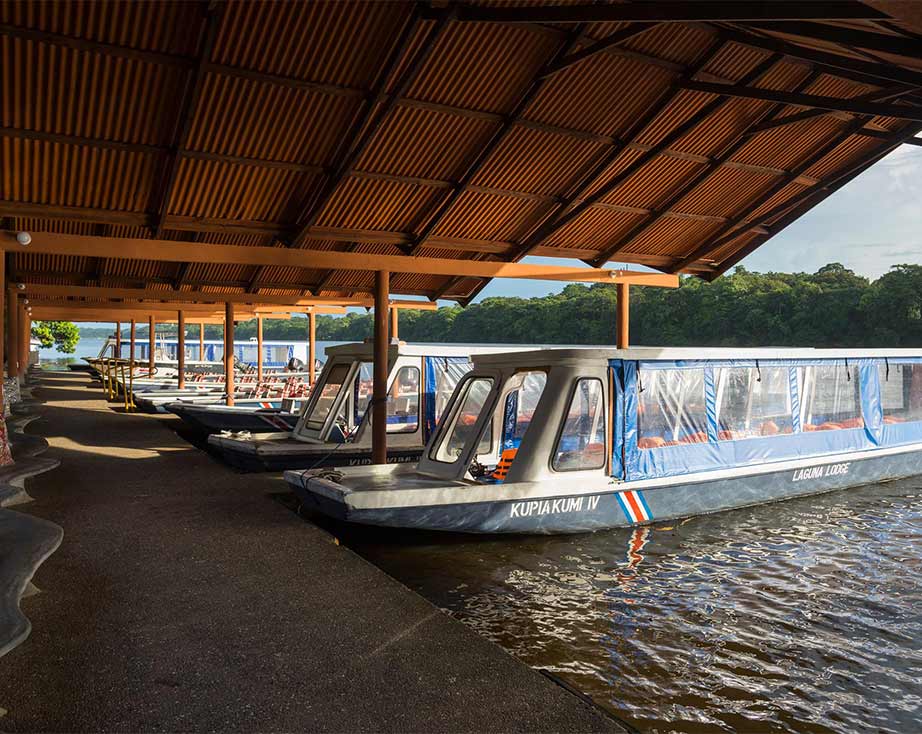 An amazing feature of Tortuguero is that there are no roads; this wonderful world of water can only be explored by boat.
Laguna Lodge has a fleet of comfortable and safe boats with all naval transportation requirements, equipped with Suzuki four-stroke engines to guarantee less environmental impact and pollution.
You have nothing to fear, just relax and admire this spectacle of nature.
Tortuguero can also be reached by airplane or boat, please contact us for more information.