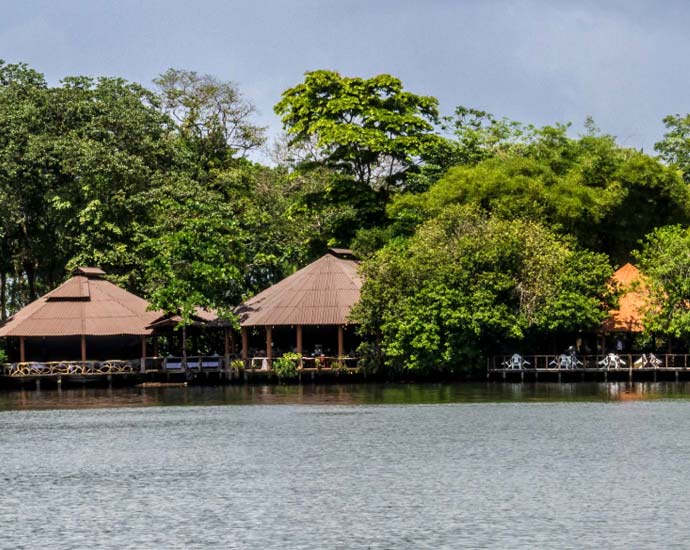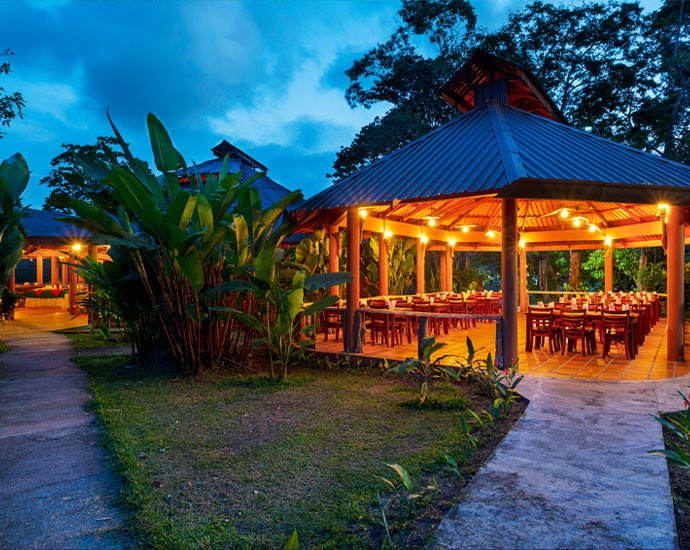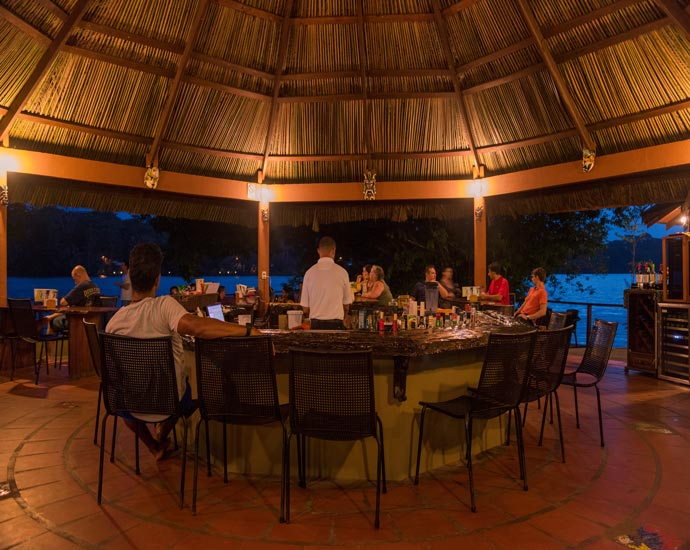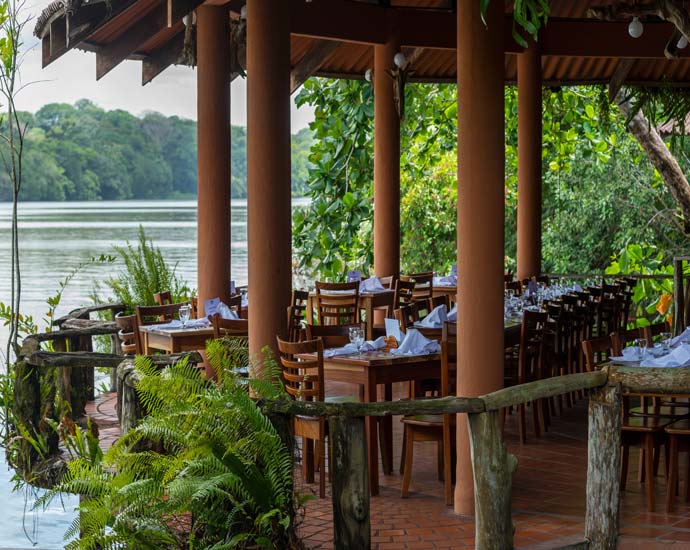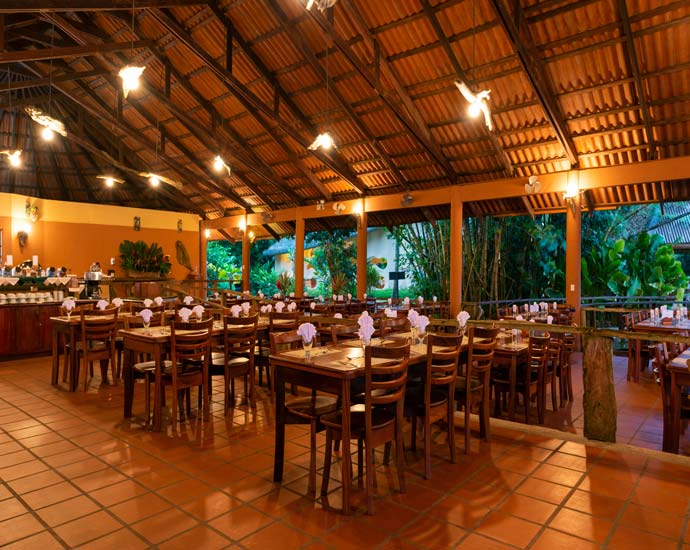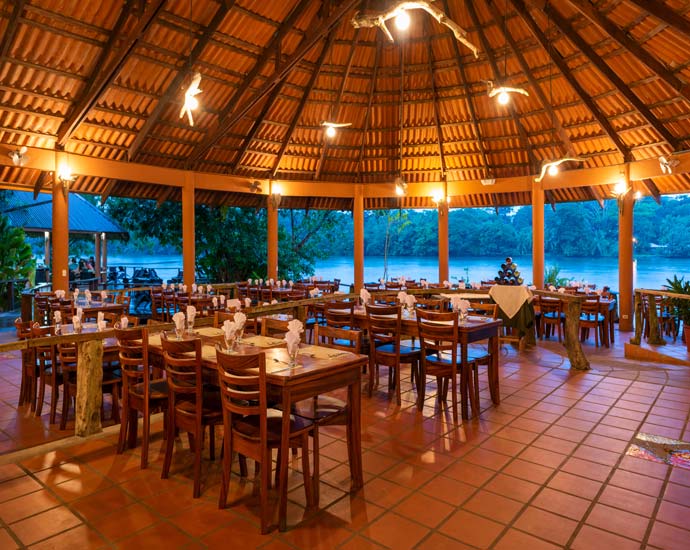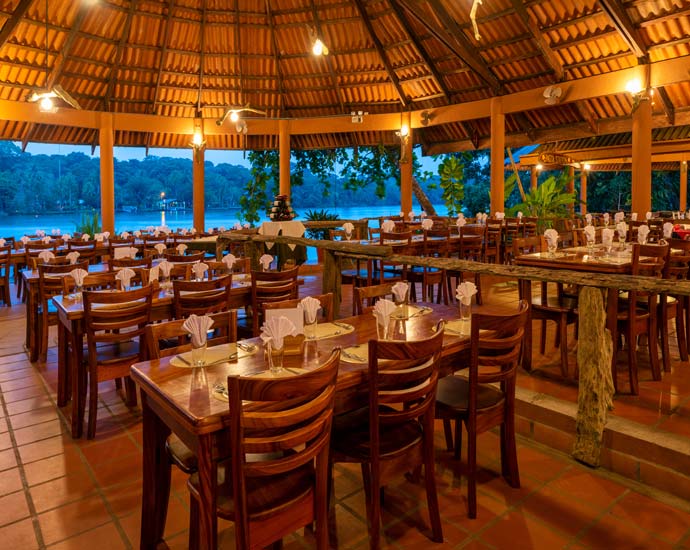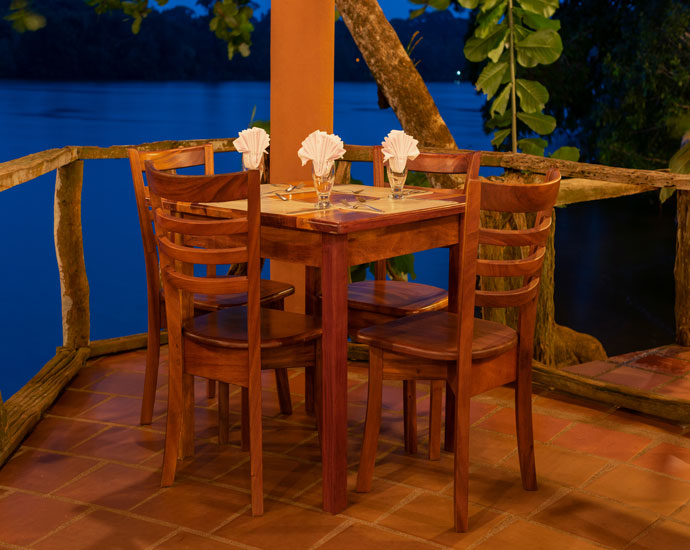 Restaurant
It is an open building with a wonderful view, decorated with rustic logs brought from the beach.
Our chefs will make you enjoy three delicious buffet meal times, highly recommended in our guests comments.
Laguna Lodge food is simply delicious.
Bar
Our main bar is situated at the river's edge, with a deck over the water, where our guests can witness the amazing sunsets enjoying a delicious drink.
It is an open construction to enjoy the beautiful view of the river, gardens, the animals and the gentle movement of the fish in the water, accompanied by the music of nature.
We also have two small bars to serve our guests while enjoying our pools amidst the rainforest.